An Exciting Showcase of Innovation, Practicality and the Social Good of Open Platforms
Teams of students at the University of Melbourne recently competed in AutoHack18 to create innovative automation solutions using Ciena's Blue Planet software suite. Ciena's Matt Versperman details the creative ideas the teams presented.
What do workplace safety in mines, helping the homeless connect with essential services, smart car-parking, and parenting automation (think sick babies!) have in common?
They all deliver a positive social impact through innovating on an open, intelligent automation platform leveraging a ubiquitous and reliable network. And they are all projects presented at the grand finals of AutoHack18, a unique extended-form hackathon in which University of Melbourne students are invited to participate and create innovative automation solutions using Ciena's Blue Planet software suite.
Ciena is proud to collaborate with the University of Melbourne's Networked Society Institute (NSI) and NBN Co on Autohack18, where interdisciplinary teams fully exhibited the potential of network automation to deliver positive social impact, and at the same time, be commercially and practically viable.
I had the honor of judging the projects alongside Carolyn Phiddian, NBN Co General Manager – Technology Strategy CTO, and Ken Clarke, Networked Society Institute Deputy Director. It was a very difficult decision as tons of creativity and innovation were evident in each and every final presentation. The personal biases of the judges for the different social causes each project would benefit did not help make the decision any easier.
We are extremely happy to share that Team Openworks is the winner of AutoHack18. Team members Felicity Chun, Kyaw Min Htin, Simone James and Anton Tarasenko developed Canary Reporting, an automated tool to improve mine safety. This tool leverages intelligent automation to report near-miss mining incidents between vehicles and has the potential to save lives. As first prize, the team will visit Ciena's office in Silicon Valley for five days in April.
At Ciena's office, the team will meet the designers, engineers and developers of Blue Planet, the platform the winning team used in their application. We look very much forward to the interaction and exchange of ideas with the team. Team Openworks, see you in Petaluma!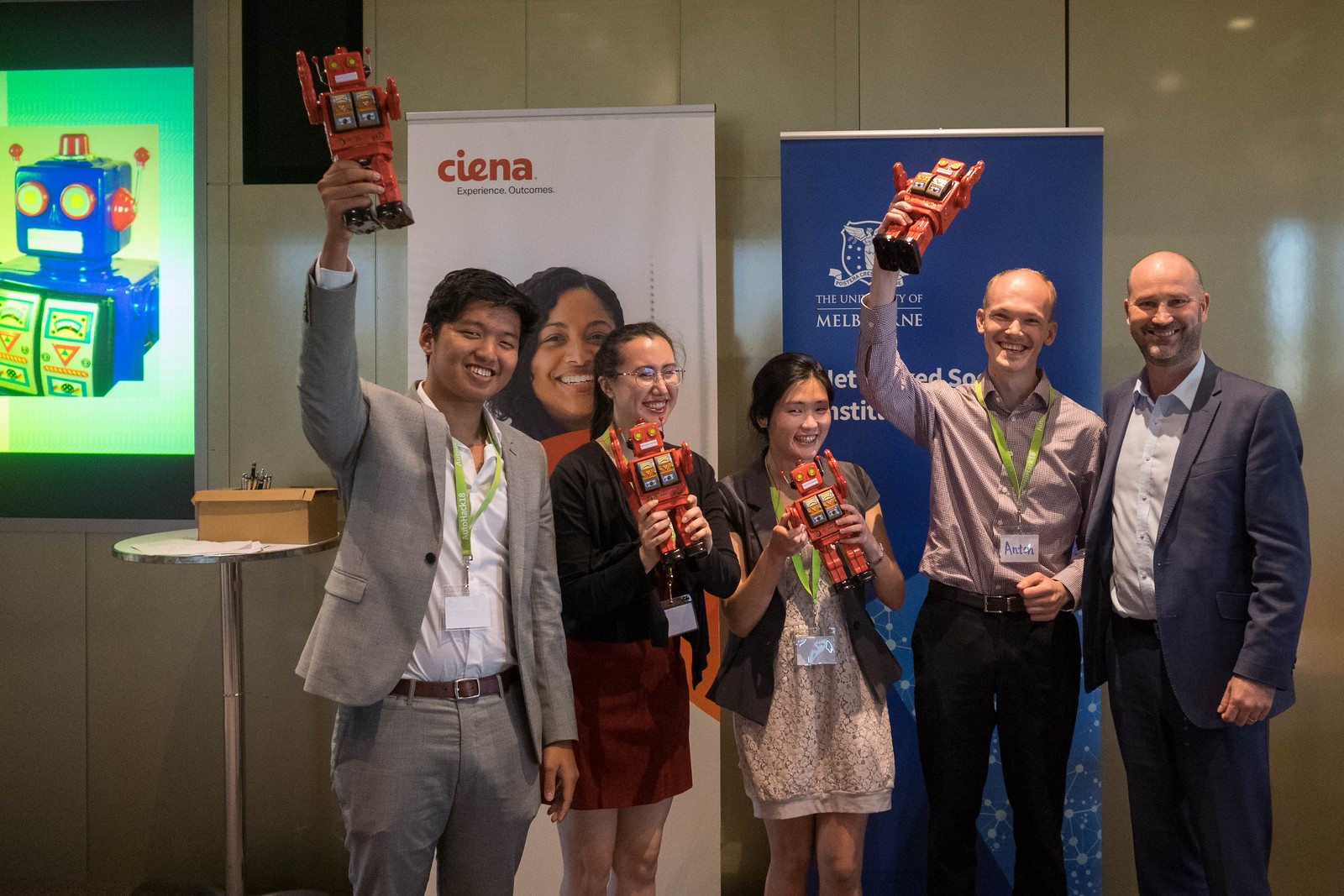 Above: Team Openworks pictured with Matt Vesperman, Managing Director for Australia and New Zealand at Ciena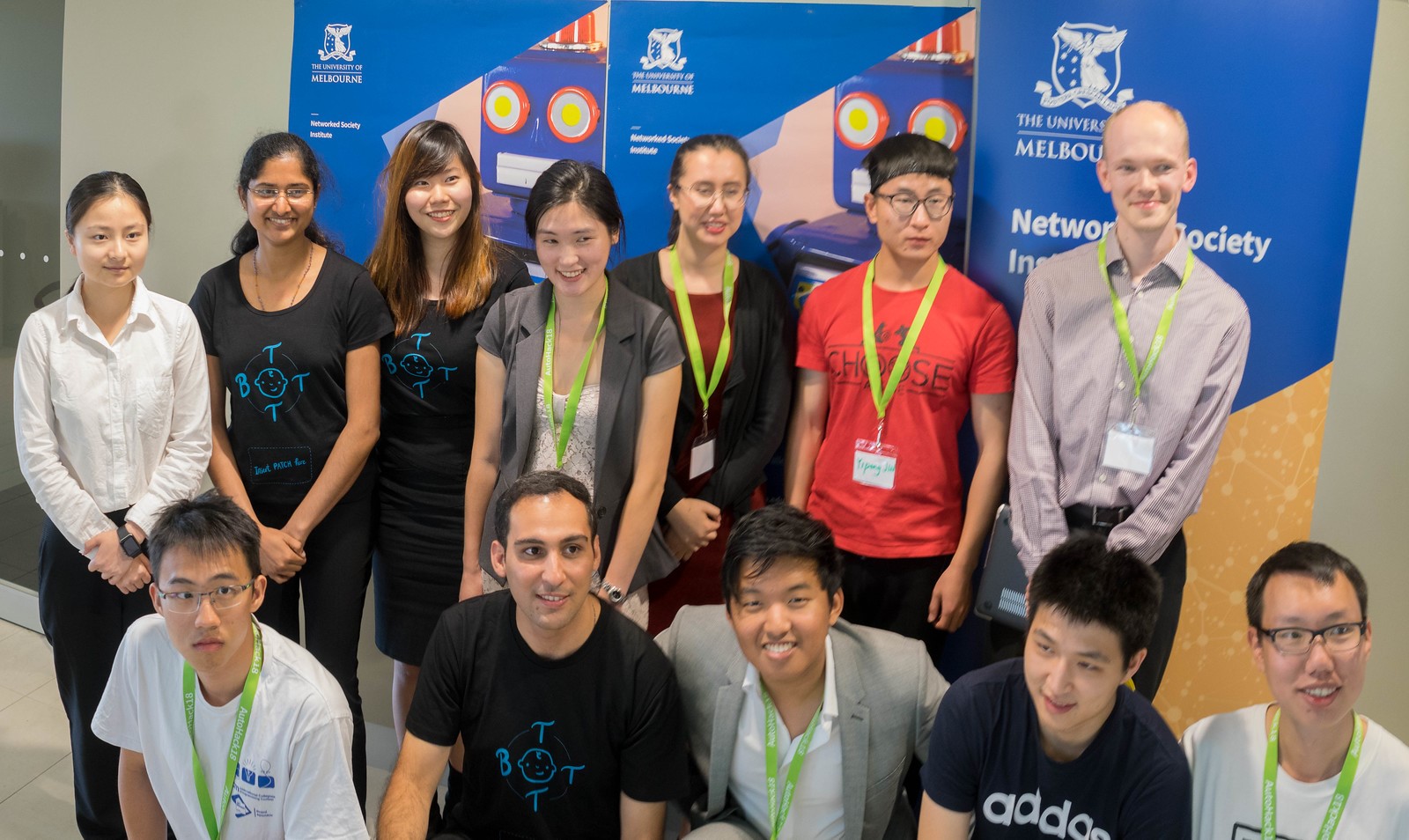 Above: All the finalists for AutoHack18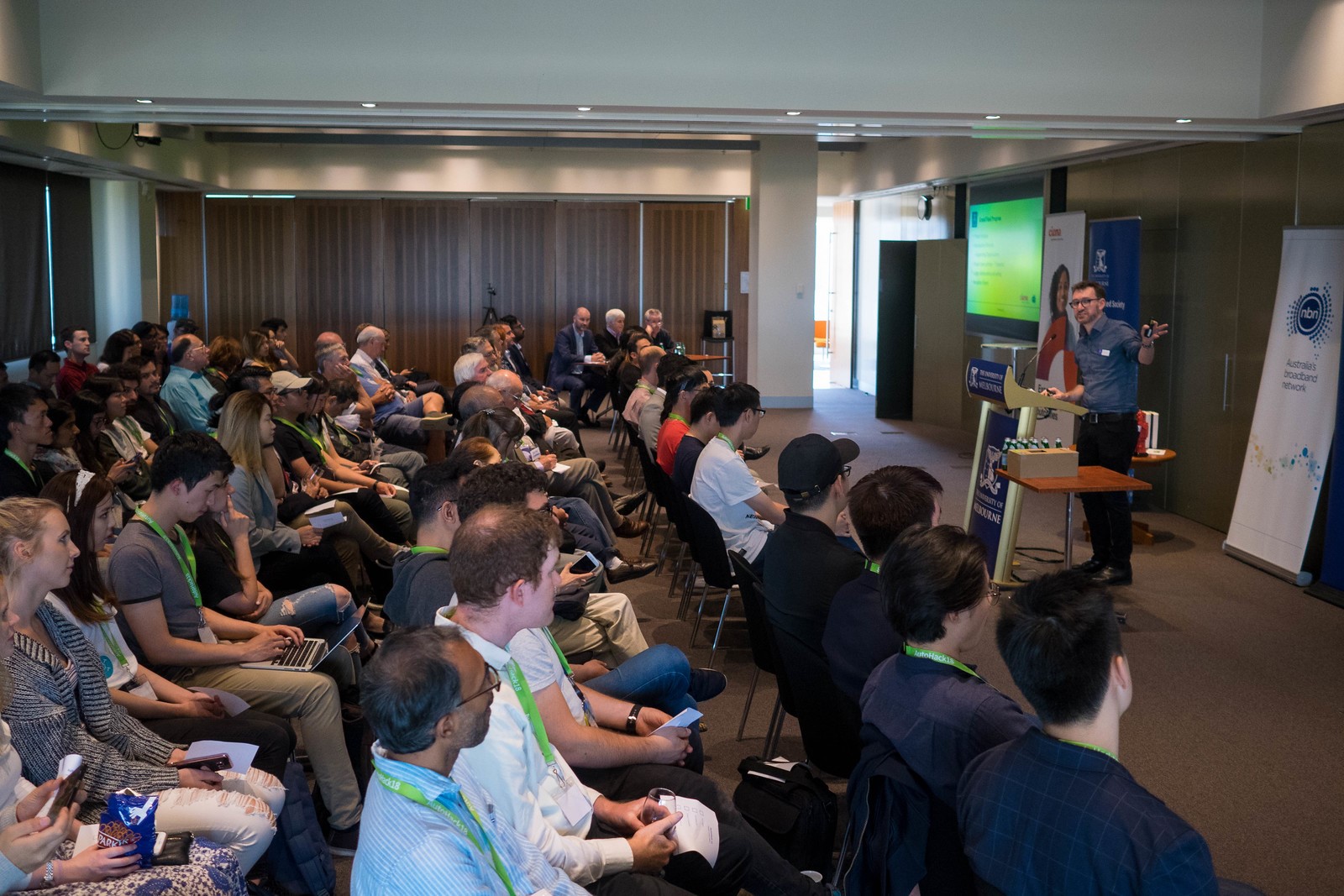 Above: Adam Lodders from The University of Melbourne's Networked Society Institute presenting to a full house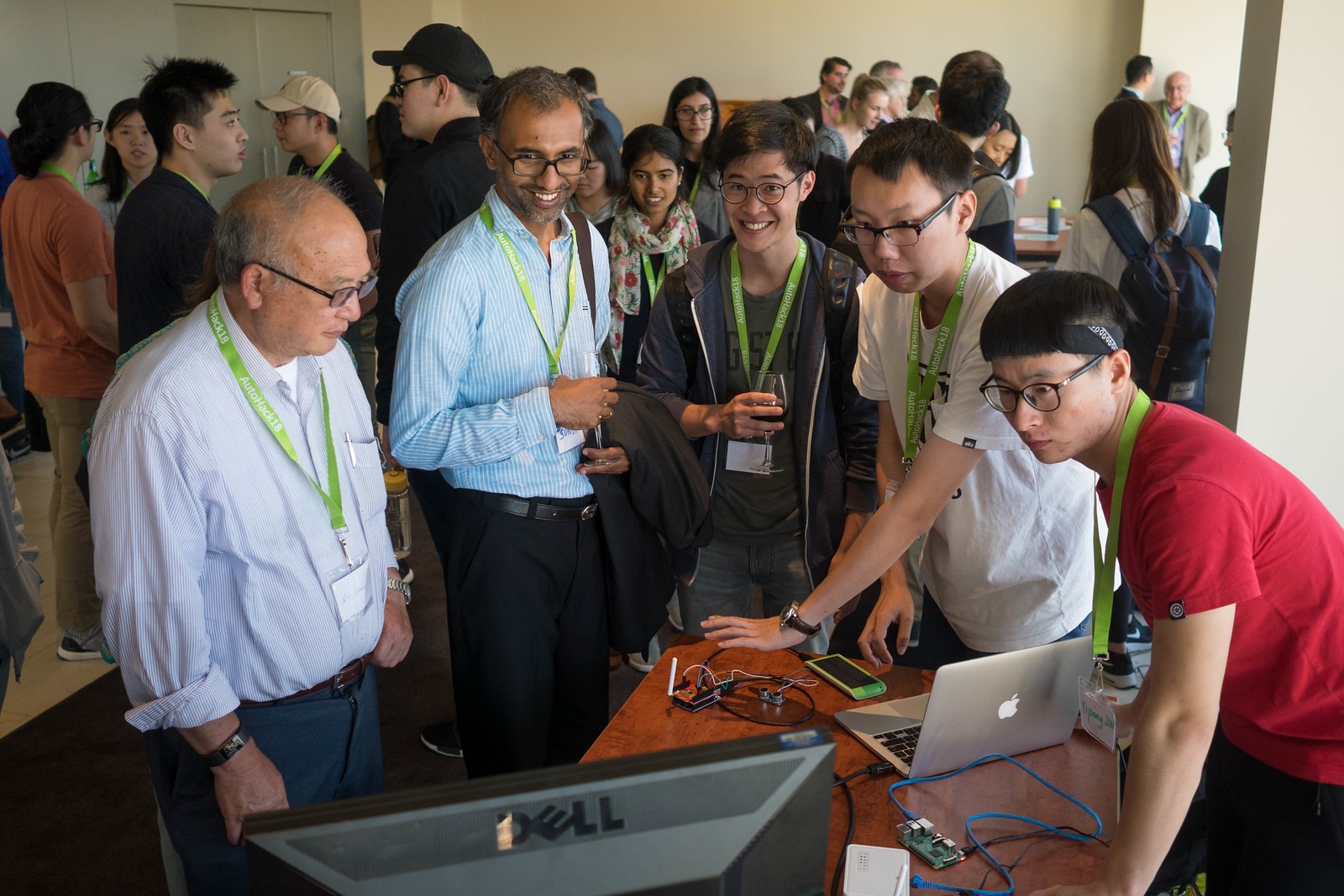 Above: Finalists had the opportunity to show off their ideas at a booth prior to the judging
Photos courtesy of http://kwanghuiseto.com