5G in India will hinge on these 3 network innovations
The evolution to 5G was front-and-center for attendees at India Mobile Congress. Ciena's Beth Evans details the technologies that drive networks towards a 5G future.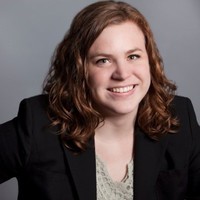 India Mobile Congress 2019 is a wrap, and among the attendees we spoke with, India's move to 5G was top-of-mind. 5G is not just about upgrading the handsets, radios, and antennas that comprise the Radio Access Network (RAN). Offering 5G mobile services also requires substantial upgrades to packet-optical based fiber networks that connect cell sites to each other and to data centers hosting accessed content, and everything in between.
To meet the leap in 5G's requirements for capacity, latency and reliability, we talked about how you can optimize your 5G network by focusing on innovations in the edge, converged packet-optical networks and expanded automation.
Edge Evolution
Strengthening the edge while maintaining cost efficiency and flexibility is a network architecture necessity in India. With 5G leading to more mobility and network edge demand than ever before, a new way of scaling and simplifying IP-based access to metro networks is required – one that is streamlined, virtualized, automated, and far more scalable. Ciena calls this new architectural approach Adaptive IP™, which you can read more about in this blog by Ryan Perera, Vice President and General Manager, Ciena India.
Expanded automation
You can use automation not only to manage the increased scale of 5G networks but to achieve faster profitability. As highlighted in Ciena's whitepaper 5G Needs Software Everywhere, Especially on the Wireline Network
"By moving closer to a fully automated networking model, operators can maximize returns on their technology investments by increasing infrastructure utilization, including leveraging dynamic connections for new customer sites, and supporting MEC and its different virtualization techniques— all in a standardized and open manner with APIs and management interfaces."
Converged packet-optical
Although multiple generations of wireless technology can and will coexist, this is more costly and complex with wireline networks. The service provider push to quickly achieve profitability on 5G investments is leading to combining different generations onto a converged wireline network.
Learn more about what we spoke about at IMC from these blogs by our speakers: