Leveraging AI to help service providers improve network efficiency
Service providers today are striving to make their networks adaptive in nature. Artificial intelligence (AI) driven automation can enable them to achieve this. AI helps enhance network efficiency, cut down opex, and improve the quality and speed of services. In an interview that originally appeared on tele.net, Nihar Panda, Head of Business Development and Solutions Architecture, Blue Planet, a division of Ciena, talks about the company's role in helping service providers in India leverage AI.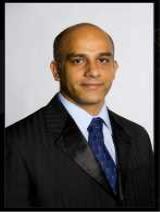 How can service providers leverage AI to ensure consistent service delivery as more businesses adopt the remote working model?
We are seeing unprecedented use of the internet, driven not just by remote working but also by the increasing use of IoT, gaming, cloud services and other emerging technologies. While we work at home, networks are delivering a variety of digital services for both professional and personal reasons. AI has the potential to improve every step of the network operations journey. AI can learn faster than humans. So, by leveraging the massive amount of data that these networks produce, AI solutions are able to identify patterns and potential network issues before they even materialise, find a solution, and implement it prior to a service disruption.
AI enhances network efficiency in the following ways:
Managing network complexity: Some service providers add new functionalities to their networks as and when required. This creates a multivendor network, which is complex and hard to manage. AI delivers the ability to rapidly respond to changes in the network.
Addressing network outages: AI enables service providers to proactively identify any anomaly in network behaviour and address it before it impacts network performance.
Maximising available resources: AI-powered analytics can process a massive amount of data in a limited time. This helps provide real-time management of network traffic and makes it easier for the network to make routing and allocation decisions.
What is the current level of AI adoption by service providers in India?
In India, the adoption of AI is primarily driven by IoT and mobility. The massive amount of data generated through these technologies is collated and analysed by AI-based networks. Bharti Airtel, Vodafone Idea and Jio are delivering stronger and more seamless customer experiences by using AI to resolve customer care issues and better manage complex networks. Even before the Covid-19 outbreak, we were working with our customers to incorporate AI in their networks to help drive greater efficiency and eliminate the need for manual operations. Going forward, the use of AI will only increase with the roll-out of 5G.
What are the key challenges faced by service providers in deploying AI solutions?
Service providers are building new products and services on top of existing systems, mixing the old with the new. Networks are growing quickly and are becoming increasingly complicated. Managing this is overwhelming and puts service providers on the back foot, making them reactive rather than proactive. Adding AI to networks offers an opportunity to get ahead of service issues, reduce manual tasks and improve operational efficiency. This allows service providers to redirect resources towards creating a more customised customer experience.
How is Ciena assisting telcos in leveraging new technologies?
Software is becoming mission critical to service providers. As networks evolve rapidly to meet the demands of subscribers, software empowers service providers with deep insights into the network to optimise business processes that span IT and network functions, thus accelerating digital transformation. Our Blue Planet open and intelligent automation framework enables service providers to unlock the network potential and business agility by powering closed-loop automation through multi-domain, multilayer orchestration combined with inventory federation, analytics, network optimisation and assurance.
As we prepare for 5G in India, Ciena's 5G automation offerings provide a comprehensive approach, including dynamic planning, zero-touch slicing and zero-touch operations. This helps service providers automate network planning, design and processes to ensure a faster return on investments.
Ciena's global leadership and proven technology prowess, coupled with decades of experience, ensure that it comes with a deep understanding of pain points that service providers experience and solutions to effectively address them.
What are the key technology trends that will shape the future of the telco industry in India?
In my view, 5G is the number one trend. Though auctions are yet to happen, service providers have started preparing their networks. 5G can have the most profound economic impact in India as it will open opportunities across several critical sectors such as education, healthcare and public safety.
In healthcare, from medical wearables to home healthcare and remote surgeries, 5G can provide support across both rural and metro India. Further, with 5G, the education sector will be able to deliver immersive and entertaining experiences ranging through AR/VR and AI. The speed and resilience of 5G ensures classrooms can get smarter, which, in turn, will help develop an educated society.